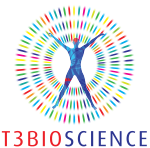 Soil Sampling Community Registration
To join the T3 BioScience Soil Sampling Community, please fill out and submit the following form.
Please agree to the T3 Participation & Consent Agreement
Terms & Conditions
T3 BioScience Soil Sampling Terms & Conditions
PARTICIPATION AND CONSENT AGREEMENT
This Participation and Consent Agreement ("Agreement") is entered into between Participant, as defined below, and T3 BIOSCIENCE, LLC, a Wisconsin limited liability company ("T3 Bioscience").
T3 Bioscience is or may be engaged in research activities involving use of certain soil samples ("Samples") submitted by the public, and Participant may participate in such activities by submitting one time a Sample to T3 Bioscience. In furtherance of such research activities, T3 Bioscience and Participant agree as follows:
Participant shall not collect and/or submit any Sample until Participant has duly executed this Agreement.
Samples include any and all materials that Participant may collect and/or submit to T3 Bioscience at T3 Bioscience's request, including but not limited to soil, mineral, water, plant, and animal samples, and further expressly including saliva, skin, mucus, urine, stool and other tissue samples of or from Participant.
Whether or not Participant receives any compensation for submitting any Sample, such submission is voluntary and Participant is under no obligation to submit any Sample to T3 Bioscience.
T3 Bioscience or its designee may conduct testing and analysis of any submitted Sample, this testing and analysis may include isolating bacteria or other biota present in or on a Sample, and Participant consents to such testing and analysis by or on behalf of T3 Bioscience. T3 Bioscience agrees that it will not isolate or sequence Participant's personal genetic material that may be present in the sample. T3 Bioscience is under no obligation to conduct any testing or analysis of any submitted Sample.
Participant's participation and Sample submission shall be kept confidential by T3 Bioscience. Each Sample will be assigned an arbitrary code prior to any testing and analysis rather than using Participant's name or other information that could identify Participant as an individual or other personal information. T3 Bioscience shall not identify any Participant by name in any publication or other public disclosure. T3 Bioscience may request or require as part of environmental Sample submission that the Participant provide sampling location information including state, city, and postal code, and such information shall not be considered personal information.
Participant shall indemnify and hold harmless T3 Bioscience and any of its employees, officers, affiliates and agents from and against any and all liability, claims, lawsuits, losses, damages, costs or expenses, related to Participant's collection and/or submission of any actual or potential Samples, whether or not submitted.
Submitting any Sample to T3 Bioscience shall constitute Participant's assignment of all rights, title, and interest Participant may have in any Sample to T3 Bioscience.
The results of T3 Bioscience's research activities, including testing and analysis of any Sample, shall be confidential and proprietary to T3 Biosciences. Participant shall have no right to access any data or research finding relating to Participant's participation or otherwise.
Participant waives any claim Participant may have relating to any invention, technology, patent, creative work, copyright, trade secret or other intellectual property right related to or derived from any Sample submitted to Participant or otherwise, and assigns to T3 Bioscience any such right that may arise under law.
Except as expressly agreed prior to submission of any Sample, Participant waives any claim for monetary compensation of any type related to Sample submission, including claims of proceeds, profits, or royalties.
This Agreement is the entire agreement between Participant and T3 Bioscience related to Participant's participation and/or collection and/or submission of Samples, and may not be modified except in a duly executed written document. This Agreement and any disputes related to this Agreement shall be governed by the laws of the State of Wisconsin or applicable U.S. federal law and decided only in a state or federal court located within the State of Wisconsin.
Participant certifies that Participant is 18 years old or older.