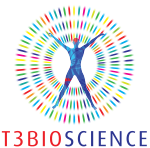 George Sundin, Ph.D.
Scientific Advisor, Agricultural Science
received a Ph.D. in Plant Pathology from Oklahoma State University in 1994. He is currently a Professor in the Department of Plant, Soil, and Microbial Sciences at Michigan State University. George is an internationally recognized plant bacteriologist whose major research focus is on fire blight disease and the causal bacterial pathogen Erwinia amylovora. He also leads a widely recognized extension tree fruit program covering diseases of pome and stone fruits and conducts research in the detection of fungicide resistance and characterization of resistance mechanisms in pathogens such as Venturia inaequalis and Blumeriella jaapii.
T3's management has concluded that Dr. Sundin will be sufficient for agriculture, as his advise is complemented by the retainer of specialist Dr. Mark Trimmer of Dunham Trimmer, who has more than 30 years of experience in agricultural research, product development, EPA registration and technology licensing in the crop protection industry.