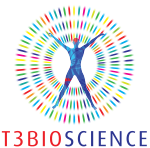 FAQ's
BUSINESS & BASICS
What is T3 BioScience's mission statement and objectives?
"Saving lives from antibiotic resistance" is our mission. All of our scientific research is contributing to this mission. We focus our R&D on specific agricultural research to fight the devastating fire blight disease affecting apple crop. This fits our mission statement as much antibiotics are used in the US to fight this disease. Main focus is investing in medical R&D for the discovery of novel antibiotics from nature. It is one of our objectives to succeed in both core areas, agriculture and medical – and contribute to the issue of antibiotic resistance with drugs that will be commercialized and put to practical use.
Does T3 BioScience already have commercialized products?
Not yet. Today, T3 is focusing on medical R&D with isolating and researching each month hundreds of bacteria extracted from soil. T3 is advancing Lead Compounds in both, agriculture and medical research. Please also refer to our products' section in the "T3 BioScience" sphere.
When did T3 BioScience start its research?
Dr. Ching-Hong Yang, T3's founder started its research more than 15 years ago with his laboratory at University of Wisconsin Milwaukee (UWM). The legal entity followed and was established in 2013, with UWM's research foundation UWMRF and Duke University as founding stakeholders.
Does T3 BioScience look to hire people?
T3 BioScience will publish job descriptions on its website, when in the process of hiring new employees. Please check our "T3 BioScience" sphere for any potential job openings.
---
MEDICAL RELATED
What is a Superbug? How can I learn more about a Superbug?
Please visit T3 BioScience's website at www.t3biosci.com and check out our T3 Glossary. Further, searching the internet you will find many information about Superbugs from various sources.
How many people die from antibiotic resistance each year?
In the US alone, 25,000 people die from antibiotic resistance, or what is often referred to in the media as Superbugs. Globally, more than 770,000 people die from antibiotic resistance, or what are commonly called Superbugs.
I heard that T3 BioScience – in the search of novel antibiotics – is working with private individuals who contribute soil samples when living in the US, or other samples of personal tissues, such as saliva: Can anyone contribute to these initiatives?
Yes, any adult can contribute to these initiatives, by registering on our website and completing the necessary information and documentation. For quarantine reasons, soil sampling can only be done from within the United States.
Does T3 BioScience perform its research with the soil sampling, and human tissues for commercial reasons?
Yes. T3 BioScience is privately held company with two foundations as stake holders. It T3's objective – if successful – that eventually, one or several of the many bacteria being extracted from soil will succeed and become a commercially available drug that helps saving human lives.
How many bacteria has T3 BioScience so far extracted from soil?
Since T3 BioScience started in late 2015, it has extracted more than 30,000 bacteria from soil as of November 2017! So far we are still looking for the right one.
---
AGRICULTURE RELATED
What is a fire blight disease and why its name?
Please refer to the T3 Glossary on our website. Fire blight is a devastating diseases that affects fruit trees during blossom and not only destroys its crop, but might destroy the entire tree. It is highly infectious doing each year great damage to the fruit tree industry, with apples in particular. It is created by the pathogen Erwinia amylovora and has its name from how the disease affects the tree: its leaves and branches look like being torched by a fire.
---
EDUCATIONAL RELATED - CONTRIBUTIONS
Can an individual contribute to T3 BioScience's initatives?
Yes. T3 – being a university startup – has an educational element in its corporate "genes": Please look at our "knowledge hub" where both, laymen and scientists can contribute information and theses to raise awareness about antibiotic resistance. One would have to register and submissions would have to fall under T3's mission statement, in order to be published on our website. We believe that a large community in communication about these health issues, be it sharing personal experiences, articles or being sharing of public scientific theses – will help solving this increasing health concern, affecting humanity and – in particular, the generations of our children and grand-children, if not adequately addressed.