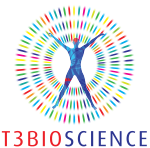 Douglas Stafford, Ph.D.
Scientific Advisor, Clinical Science
Director at the Milwaukee Institute for Drug Discovery joined UWM in 2011. Douglas has over 20 years of experience in biomedical product companies with senior management responsibilities in research and development, manufacturing operations, regulatory and clinical affairs, organizational development, patent licensing, and finance. He is inventor on over a dozen biomedical patents, has formed numerous public and private research collaborations, and participated in the development of several entrepreneurial businesses.